SOSNOWIEC´S EXPERIENCE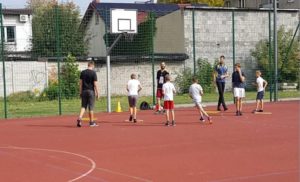 After five months, now is the moment to say good bye to one of the best experience of my life. Living out of my country, knowing new people, knowing new cities around Europe and facing new challenges made me enriching as a person and they also made me understand that fears and limits are just beliefs whose are created inside of a confort zone and we can overcome them outside of this zone.
It was a real challenge for me to adapt myself at school where I have been developing my tasks as a volunteer, due to Spanish/polish language barrier specially. But I realised step by step that apart from verbal communication it is also important the use of non-verbal communication in order to transmit kindness, respect, humility, goodness or confidence; some values that don´t understand about languages but they are some part of the example that I wanted putting across toward people around my along this experience. 
The example is not the most important way to influence others, it´s
the only one.
Sosnowiec is not the most beautiful city in Poland, nor in which more social life you will be able to find but both my colleagues and I have felt very welcome at all times by the coordination organization "Active Women Association" and also by the schools participating in the project. It has also been important for us to maintain a good coexistence which each person contributes the best of himself for the good of the group. In this sense I believe that more than a group of volunteers, we are a group of friends living a new experience and I think that creating that connection´s group is very important to build an enriching experience for all members of the group.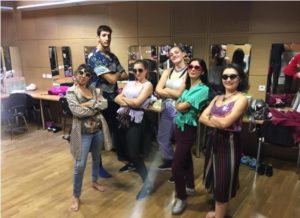 Sosnowiec, Katowice, Krakow, Wroclaw, Warsaw, Zakopane, Czech Republic, Switzerland, Kiev; they have been the places where I have walked during this experience and in which I have been able to live unforgettable moments. In those places I have met wonderful people with I hope and wish to continue maintaining contact in the future. Thanks to everyone !!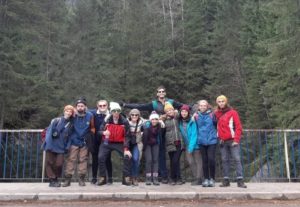 If we were made to stay in only one place forever we would have roots instead feet.
Joaquín Castro Navarro